Will technological advancement lead to the loss of jobs and an increase in inequality or facilitate work conditions that are more meaningful?
This is a question that has plagued people ever since the first manual labor vocations were made obsolete by technological advances. For instance, when we developed more advanced technology, we no longer needed the services of a clock keeper, film projectionist, switchboard operator, and other similar professionals.
The topic of how work will be done in the future is still uncertain, and it continues to be a concern. But for now, let's take a look at various 2023 work trends that we should anticipate.
Being proactive is becoming the norm
Inflation and the rising cost of living and conducting business will have a significant impact on both employees and businesses in 2023. In reality, 90% of CEOs are worried about the state of the macroeconomic environment, and many of them are already acting to promote growth, reduce expenses, and reduce risks.
To deal with shortages and increased logistical expenses, this includes incorporating safety precautions into supply chains. Some businesses might even encourage more employees to work remotely, which can result in annual savings of up to $10,600 per employee.
Despite the persistent labor crisis, companies are also reducing their personnel to minimize costs. This means that every manager will need to become more proactive. For example, If you're a lead marketer, you may need to directly approach people on LinkedIn once you kick off your next marketing strategy.
Remote work is here to stay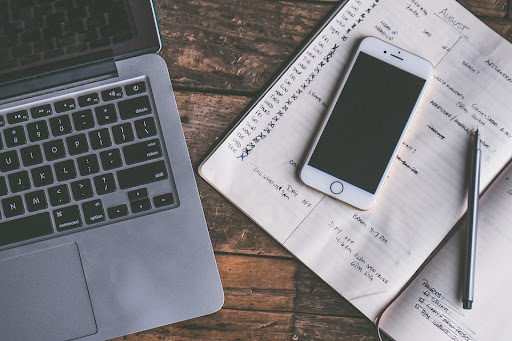 More and more companies are realizing how financially smart it is to move to a remote or hybrid setting. Still, there are a few things to keep in mind if you are an employer.
First, consider how a function and the duties associated with an employee may actually become location-independent. Think creatively and unconventionally.
With the help of modern technology, an increasing number of firms are carrying out their previous operations without physically being there at the same time.
Consider exercise as an example. Who would have thought it would be feasible to access a gym via the internet?
However, following the COVID-19 outbreak, many people now favor taking online fitness lessons. The global online fitness industry is anticipated to increase to $79.87 billion in 2026. This shows that businesses now have the tools necessary to perform practically any task online; they simply need to be ready to give it a shot.
On the other hand, as an employee, you should keep in mind that there are numerous opportunities if you want to work remotely. For instance, if you're looking for virtual assistant jobs, it's enough to search for these keywords on Google and you'll be presented with numerous potential positions to fill.
Better benefits are on the way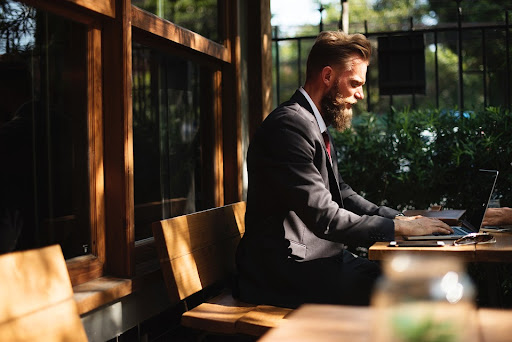 It is hardly surprising that the vast majority of large businesses are preparing benefit upgrades for 2023 given the persistent labor scarcity.
An increase in the demand for employers to assist employees with their financial troubles is something we can expect to see. This entails providing better-priced benefits as well as resources and initiatives aimed at enhancing workers' financial security.
Employers will also take greater direct action to support their workers' financial security in 2023, in part due to the fact that workers' financial stress is reducing their productivity.
According to research conducted by SoFi, employees deal with money-related concerns at work for more than 9 hours each week on average. That's why better compensation and improved perks are on the way for all employees.
Happiness is more important than ever
According to the World Economic Forum, employees now place a higher priority on their happiness and health than they did before the pandemic.
The vast majority of workers indicate that how they feel at work affects how they feel at home, and nearly half of workers questioned say that their expectations for workplace happiness have grown in the past year.
Additionally, according to Glassdoor and Indeed, 90% of people think that how we feel at work counts, but just 49% of respondents say that their employer tracks employee happiness and well-being.
Globalization
The impediment to employment that geographical distances formerly posed has disappeared. There are many good reasons why businesses would want to hire people from all over the world, and it is now simpler than ever for them to do so.
Unprecedented access to knowledge and skills is provided through a global talent market. It enables companies to operate productively and stay open all the time. Additionally, it offers a useful foundation for the upcoming market expansion.
The world of employment is already becoming more international. Around 14.6 million employees of U.S. multinational corporations reside outside of the country. Companies like Amazon, Xerox, and Adobe hire heavily outside of the US.
However, keep in mind that this necessitates the employment of alternative leadership communications, onboarding, engagement, and management techniques by HR teams and internal communications.
Final thoughts
Inflation and the rising cost of living and conducting business will have a significant impact on both employees and businesses in 2023. Many owners are already acting to promote growth, reduce expenses, and reduce risks.
Pay attention to these predictions. You need to anticipate the change and adjust your business operations if you want to succeed.