Finding the right talents for your business is never an easy task. You have to find people that fit your team and fill the skill gap within your organization. Indeed, building a reliable workforce for your business can be tricky and tedious. But what if there's a way to ease the burden?
One of the ways to make building a formidable team almost effortless is by using B2B marketing. But then, there are various B2B marketing techniques that you can consider using for your business's recruitment needs.
This article is the ultimate guide to help you understand how B2B marketers can help you build a solid workforce. Let's get started.
How B2B Marketing Agencies Can Help You Manage Recruitment
There are various recruitment challenges that business owners face and many of those can easily be solved by teaming up with a reputable B2B marketing agency. These agencies can bring a lot to the table from managing your recruitment process to filtering potential candidates based on their skill set.
A B2B marketing agency can also help you strategize a more effective recruitment process so that you can get the best candidates possible. They can analyze your current workforce and find gaps within their skills as well to gain insight into new recruitment prospects.
In the rest of this post, we will look into how helpful an integrated B2B marketing agency can be for recruitment. We'll see how it solves recruitment challenges and why we outsource to integrated marketing firms.
1. Begin Identifying Candidates
It can be tricky to target the right candidates when looking to hire. It is also very easy to get lost and overwhelmed in a pool of great candidates. This is one of the main challenges that you can solve with an integrated B2B marketing agency.
Expert marketers are experienced in this field, setting you on the right path when seeking potential employees. Aside from letting you know which skillset to look for during the recruitment process, they could also help you filter the pool of candidates into smaller ones depending on the qualification you look for.
2. Stand Out From Competitors
One thing B2B marketers will do for your company is help it stand out from the crowd. You need to ensure that your brand doesn't look like any other in the market. Otherwise, you might find it difficult to attract the right people to your company when looking to hire.
The good news is that an integrated B2B marketing agency can help bring the best out of your brand. It can make it easy for prospective candidates to relate to your business. They can see the sustainability initiatives you are undertaking as well as your diversity, equity, and inclusion efforts.
3. Create Original Content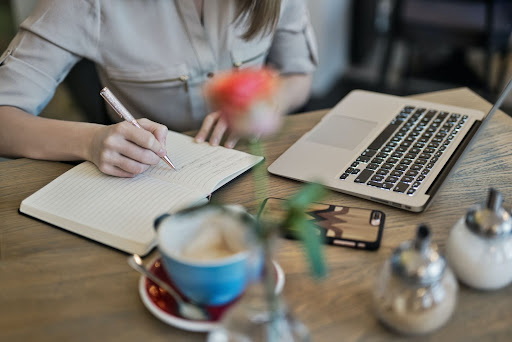 Source: Pexels
There are many channels that you can use to let employees know about your business. One of the most popular today is marketing on social media platforms. You can use social media as an avenue for reaching out to potential employees, who are mainly the Millenials and Gen Z generations.
However, you need to ensure that your brand comes across as authentic. That is one of the best ways to ensure that they trust you and want to work with you. A B2B marketing agency will help you present your brand as envisioned. It'll showcase your company culture, create robust job posts, and simplify the application process.
4. Use Your Messaging Strategy
Your messaging strategy can be helpful when it comes to marketing job positions. But then, you might note that the person who manages your message center. If you have an internal B2B marketing team or work with a B2B marketing agency, then you should involve them.
They can help you create messages that will convince people to apply for positions. The B2B marketing professionals will ensure efficient communication across the firm. They can also check your email lists and use the existing touchpoints to find the best talent out there.
5. Staying Up to Date
You also need to ensure increased performance from time to time. This is why you should optimize your digital marketing tactics. Ensuring that you stay competitive and use the latest tactics to build your team matters. It is why you should work with a B2B marketing agency.
Marketing agencies will help ensure that the tactics and tools you use are up-to-date. An outsourced B2B marketing agency understands what's trending in the industry. They can leverage the most effective tactics to help you get the results you desire from your efforts and fill positions.
6. Help You Reach New Audiences
Increasing your business's reach can also help you boost your recruitment. After all, it is easy to attract more candidates if you have a wider reach. You can look beyond the physical borders of your location to try and source the right talent that will take your business to the next level.
Working with B2B marketers will make it easier to increase your business's reach. They can use technology tools to identify areas where they can run new campaigns. Increasing your brand's reach is one of the most effective marketing strategies that will benefit your HR team.
Those are some of the ways that B2B marketers can help you build an excellent team for your business. You don't need to struggle with building your workforce, and hiring a B2B marketing agency might make things easier for you and your recruitment staff.
Conclusion
B2B marketers play a wide range of roles in the business environment. One of them that you might not have known about is recruitment. They can help recruitment teams find the best people to fill vacant positions and skill gaps within the company.
You now know why working closely with a B2B marketing agency can be helpful. They can make it easy to identify the best candidates for the job and create quality content for your blog and website. B2B marketers will help you stand out, reach new audiences, use messaging and stay updated.